Fashion
Emerging Trends in Fashion Technology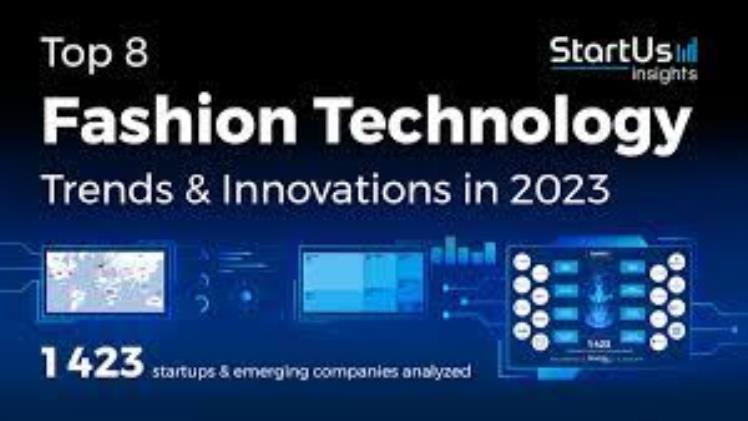 Fashion technology integrates technological advancements with the manufacturing and selling of fashion products. It encompasses numerous innovations – from robots in factories to sensor technology that helps brands track stock around the globe – which make up fashion technology today.
Virtual fashion shows are another area of Fashion technology that has rapidly increased in popularity. These engaging experiences can be an ideal way for brands to promote their collections and engage customers, while serving as a platform to advocate inclusivity and sustainability within the industry.
Although some recent trends in fashion technology may be short-lived fads, others could revolutionize fashion as we know it. Many emerging technologies aim to address some of the root causes behind sustainability challenges within the fashion industry such as addressing size/fit issues or improving personalization or supporting reuse where feasible.
3D printing technology enables clothing with complex shapes that would otherwise be impractical or impossible to produce using traditional manufacturing methods, while simultaneously minimizing waste and optimizing material use. Many brands have taken to using 3D printed apparel as one-off show pieces; others hope to bring 3D printed apparel mainstream; designer Asher Levine is one such individual using this technology for musician such as Lady Gaga and Lil Nas X.
Artificial intelligence (AI) has quickly become an invaluable asset in fashion retailing, with brands using AI-powered algorithms such as Stitch Fix's AI-powered algorithm to tailor recommendations based on each customer's style and needs – thus leading to personalized recommendations.
Adidas is using 3D printing technology to develop shoes made with soles made of recycled ocean plastics that will be as lightweight as existing sneakers and feature "twists on innovation."
Blockchain technology is also helping fashion address some of its greatest sustainability challenges. Through it, brands can establish an end-to-end digital history of their inventory by assigning each item with an ID to ensure transparency and accountability across their supply chains from raw material through production to final product sale.
Virtual and augmented reality (VR/AR) technologies are revolutionizing how fashion designers and consumers engage with one another. Designers can virtually test their creations on real human bodies before producing them – this reduces waste material when designs don't meet customer requirements or expectations; saving both time and money when modeling or production processes fail; saving modeling fees when necessary, saving modeling hours for production purposes as well as saving modeling times/costs/wages etc; some brands are also experimenting with using VR to allow shoppers to try clothing before purchase – thus helping reduce returns while improving conversion rates/conversion rates/retailers.