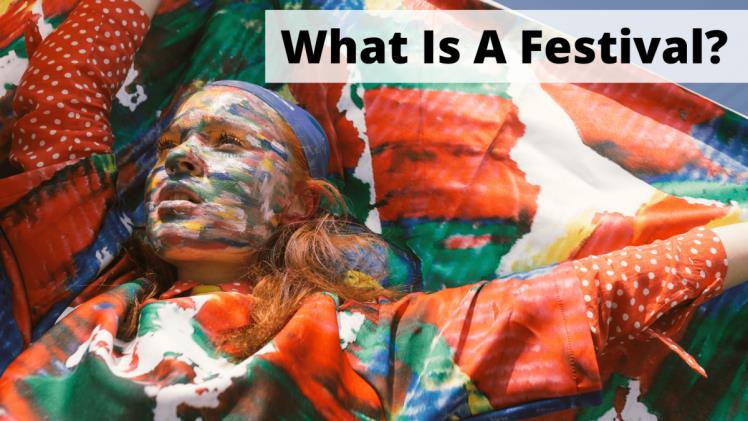 Festivals are big parties that last a long time. They may be religious, seasonal or cultural in nature – some of the most renowned festivals being Oktoberfest in Germany and Burning Man in Scotland.
Festival is derived from the Latin feast and refers to an act of commemoration or joy. In ancient times, it was customary to provide a feast on public days; this term still serves today to describe such occasions.
Festival dates can be tied to specific holidays like Christmas, Halloween or Easter; however, others are more general and take place throughout the year. They often commemorate important moments in history or religion or celebrate seasonal changes such as Diwali, Holi or Midsummer.
Other festivals are tied to the culture of the community they commemorate, such as Italy's Heritage Festival or a town's annual fair. A festival can range from music events to full-on celebrations of film, comedy and other performances.
Mythology often features festivals as celebrations honoring a god or goddess. Not only are these social gatherings, but they are also symbolic of the god's power or divine generosity to mankind.
Festivals have long been seen as a civic and religious duty by local governments. They provide citizens with an opportunity to come together in celebration, often with the purpose of attracting tourists or stimulating the economy.
Modern governments are gradually decreasing the number of festivals held each year and redefining what it means to celebrate. In an age when everyone expects a holiday, more festivals are now held commercially – often with the purpose of generating income or attracting tourists.
Spending more money at an event can lead to higher tourism revenues and improved guest satisfaction. Furthermore, research has indicated that festivals attract more visitors than fixed attractions or tours do, with repeat visitors being especially likely.
Hong Kong, a popular tourist destination in China, uses its festivals as an effective tool to market itself as the 'Event Capital of Asia.'
Another reason festivals are popular is their capacity to draw large crowds, particularly if they are free and accessible to the public. According to one recent study, festivalgoers typically spend more money than visitors who visit fixed attractions or tours.
Other factors contributing to the popularity of festivals include technology's widespread presence and accessibility for all age groups – even children and young adults! Furthermore, festivals provide people with a chance to explore new cultures and make friends from diverse backgrounds.
This year's Festival featured a range of films from both emerging and established directors. Highlights included Lee Isaac Chung's coming-of-age immigrant story Minari, Jim LeBrecht and Nicole Newnham's disability rights documentary Crip Camp, as well as Radha Blank's debut feature The 40-Year-Old Version. Other noteworthy titles included Between Sea and Land, First Girl I Loved, Jim, and Sonita.